Hi,
When I try to enter localhost/uccn3004, I got an error 404. I already set up virtual host for my webpage and I'm able to access it using www.empire.com(virtual host name I created) but not for localhost/uccn3004. Besides that, my localhost/phpmyadmin also working fine.
Here's my configuration details:
1. My directory for htdocs and all my websites are stored in UCCN3004 folder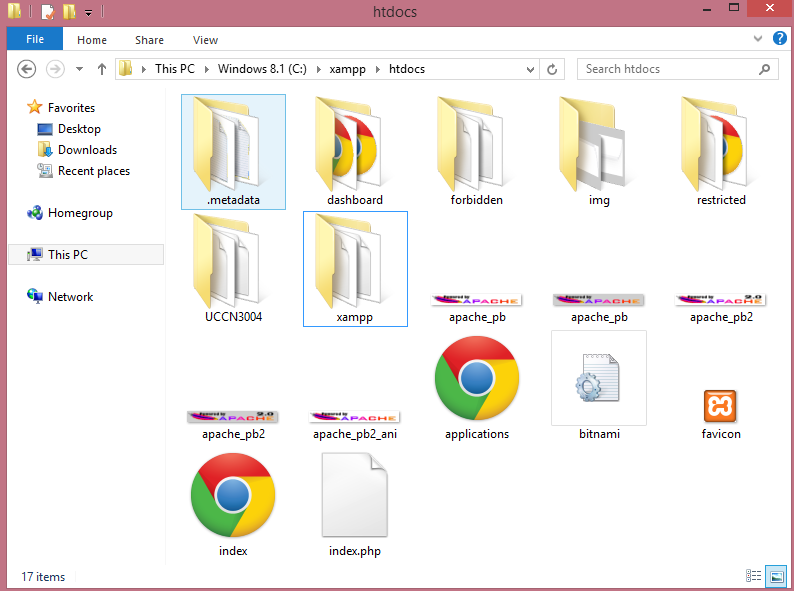 2. My document root setting
Even I try to change the path to C:/xampp/htdocs/UCCN3004, it doesn't work as well.
3. vhosts configuration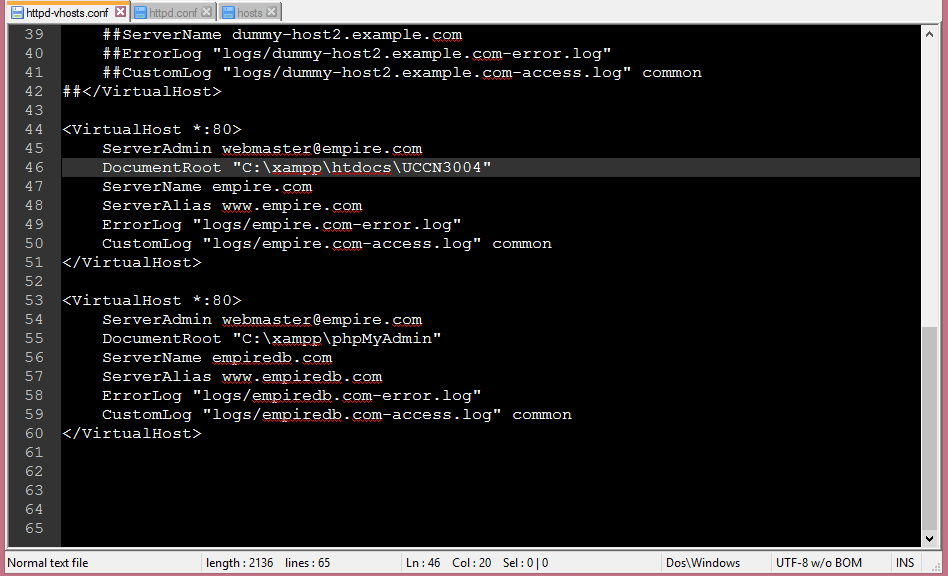 4. Error found
Can someone figure out any problems with my setting? Thank you very much!