Ok, I am trying to make a website and I want to use XAMPP however I am having an issue installing it my issue starts as soon as I say it's alright to instal. I'm currently using Windows 7 starter, which is a more basic version of Windows 7, a very basic version. This is my issue: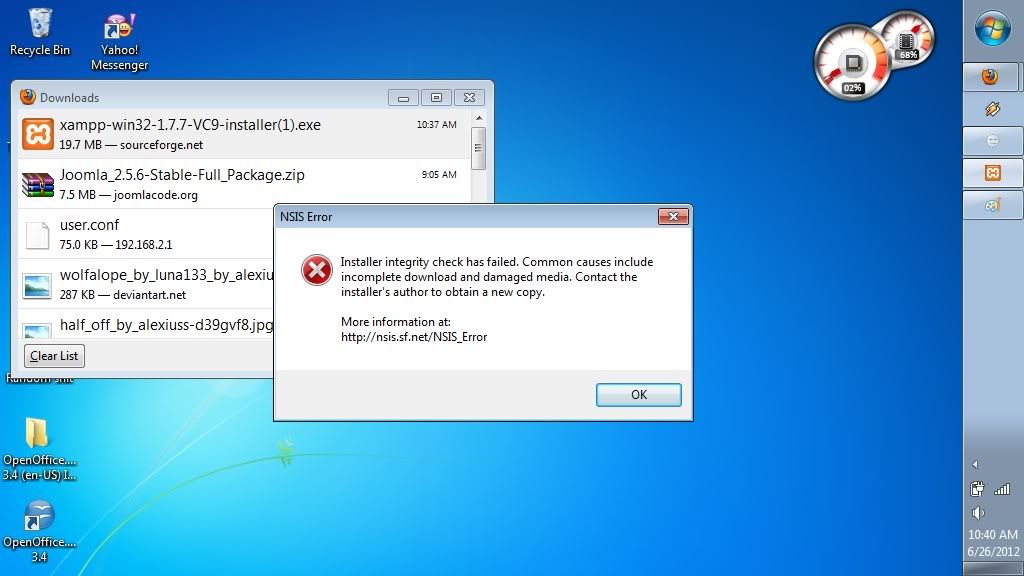 Should I do this on my windows xp version and see if I get the same results or is it something I'm doing because I tried to do it with the zip file and it still didn't work.
Any help would be greatly appreciated! Thank you!!!!