Hi Guys. I have just installed XAMPP. And i have couple problems.
(1st)
MySQL databse is not activated.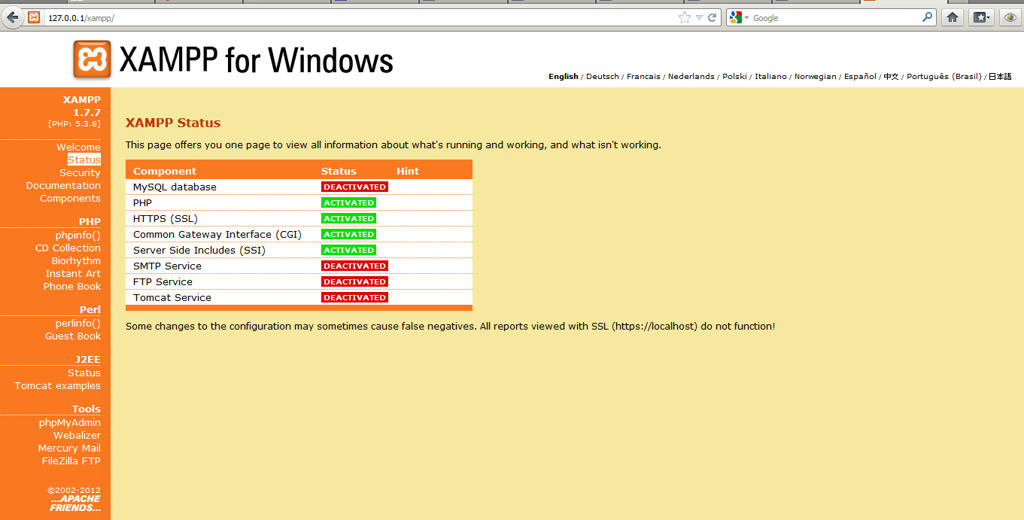 I tried to fix this issue by erasing the '#' in the C:\xampp\mysql\bin\my.ini at the #blind-address="127.0.0.1". But still it does not work. Any idea how to solve this problem?
(2nd)
I can't access xampp from localhost, but i can access it from 127.0.0.1. Is this fine or it should be fix too?
(3rd)
I can't access phpmyadmin?

Do you think i can't access phpmyadmin because the problem is related to my first and second question or there is another problem that need to be fix?
Thanks.