I just installed xampp on win 7 64bit and I'm having issues getting Apache to start. Whenever I click on the start button, I get a message that says it starts but it never starts to run. Here is a pic of it.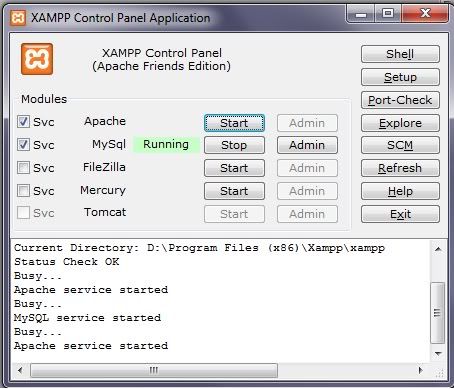 ports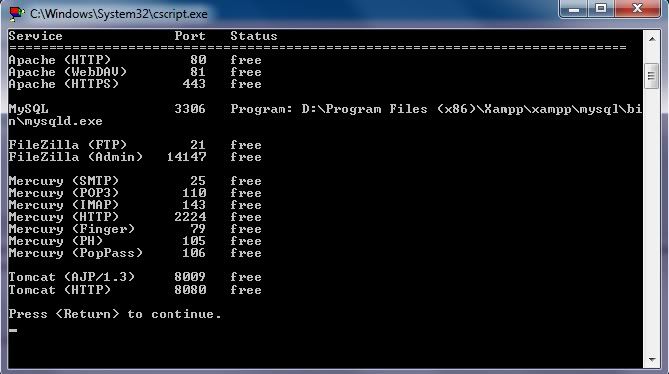 I've disabled IIS service by disabling it from the features list in control panel.
http://localhost
will also not load. I don't know any other Info I need to post so just ask if anything else needs to be known.
Thanks for any help.