so I had a working WAMP before and I started the service, but my browser cannot connect to
http://localhost/
for some reason... So I tried installin XAMPP instead and I'm still having the same problem. I've tried:
1) uninstalling WAMP
2) Installing XAMPP
3) seeing no other program is using port 80 (through command prompt)
4) editing XAMPP configuration files to use a different port
5) restarting XAMPP/browser/windows (vista 32 bit)
6) I don't have skype (common problem with it I'm told)
7) editing windows/system32/drivers/etc/hosts file... (found instructions on this forum) but couldn't since I can't save the file!!
Also, these error messages came up when I checked install APACHE and MYSQL services: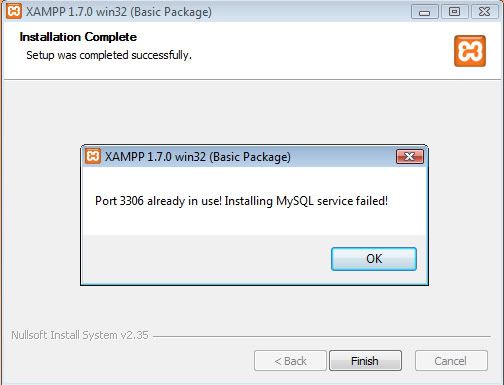 I've tried 2 different forums already ... no one seems to have an answer for this... remember
my WAMP woked fine before.. could be a windows update that messed everything up?