Apache could not be started
Posted:
20. July 2008 23:46
I just downloaded the zip and extracted it and followed the instructions in the readme file exactly but when I start apache it doesn't work. mysql and filezilla have no problem.
here is the error I get with apache.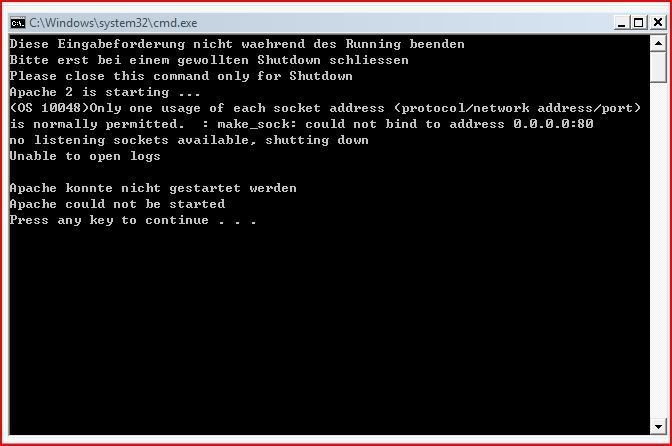 thank you for your help.